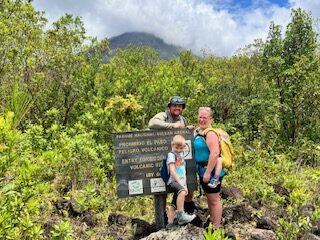 Mom of 4 and 7 year olds

10 day Arenal Volcano, Rainforest, Cahuita Beach with eco-Plus lodging
We had a great trip.
Luis
is amazing, and I appreciate all of your help! We will be returning some day, and hope to work with you then as well.
The trip was awesome. I wouldn't say I'd recommend anything to change. The only thing I wasn't prepared for was arriving early to Cahuita, not having a room ready and not having any thing easily accessible to walk to the beach or do something until our room was ready. I could have caught that also.