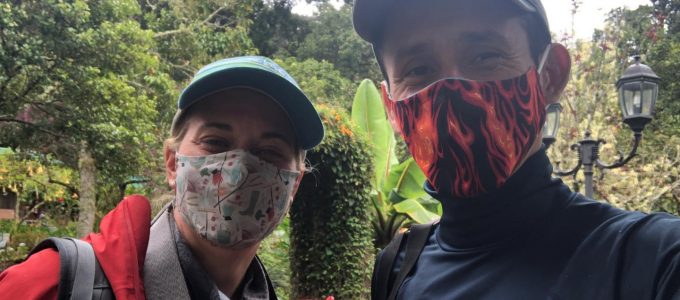 Global Family asked Sheri O. to share with us her experience traveling to Costa Rica in October of 2020. She was the first Global Family Adventures tour not to cancel since March so we were very curious how it all went traveling during COVID.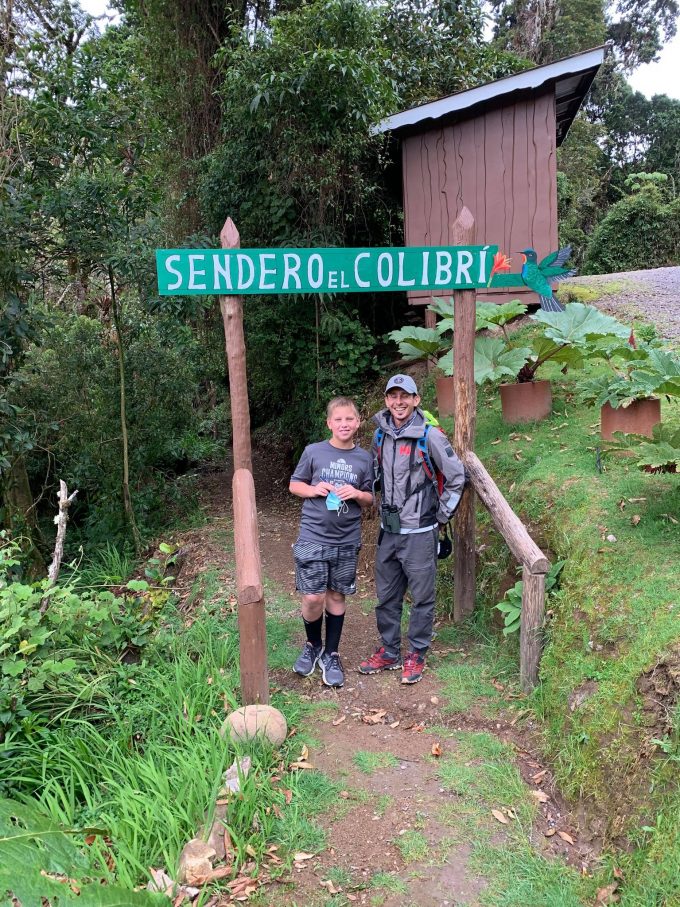 My 11 year old son and I visited CR in mid-October. I desperately needed a mental health break from politics and covid and CR seemed like a safe place! I decided in late September to attempt international travel to Costa Rica because 1)They have a very good healthcare system. 2) I felt like we were in good hands with our guide Luis (Luis has been our family's guide 3 times). 3) Covid cases in CR are relatively low and cases are mostly in crowded city areas such as San Jose. Initially we planned for 8 days so we could be back and quarantine in time for Halloween and voting. I decided just in case to vote early so when my son asked to stay another week we could without any issues other than the outrageous price of parking at Logan Airport. I was able to change my return flight on the United app without any additional costs-quick and easy!
Jenny and I read the requirements to enter CR. The biggest hurdle turned out to be getting a rapid PCR test in the US 72 hours before departure. PCR testing without symptoms it turns out is really difficult and we spent an entire day trying to get them. As of today 10/29/20 the covid test is no longer required. We also had to get travel insurance. We got ours through a CR company on the embassy's website. I found the Sagicor website more user friendly. It cost $175 for the 8 days. This is to cover travelers if they get sick and need medical care and/or hotel quarantine costs. Then we had to enter all this data onto a health form to obtain a QR code required to board the plane and enter CR.
The trip itself: Boston's Logan Airport was not busy and we easily avoided people. Majority of people were wearing masks properly. I think I only noticed 2 people not and we stayed far away from them. Boarding the plane was done by rows, starting in the back. We did end up sitting with someone but it was an older woman wearing 2 masks. We wore n95 masks and did not take them off for the flight to Newark, NJ-it's a short flight. We had to spend the night in NJ, since there were no nonstop options and all connections were either FL, TX or NJ. This was actually easy. We took a shuttle with one other person for just a few minutes to the Marriott. We ordered takeout and got back on the shuttle in the morning and breezed through Newark Airport. United upgraded us to business class on a 50% empty flight. We wore regular surgical masks and only removed them very briefly for eating and drinking.
Our arrival to SJO Airport was super fast and easy. We arrived 30 minutes early, no lines. No one is allowed in the airport unless they have a ticket. Luis picked us up at the curb and off we went. It was Sunday morning but I was amazed at the lack of traffic. I've been to CR 7 times and never have I seen no traffic! My son needed to use the bathroom almost immediately so I went into Walmart with him. The short line to get in was socially distanced, temp checks at door, hand sanitizer required, masks required and worn. We grabbed snacks and used bathroom and we were back on the road. We stopped for lunch. Again, handwashing and masks required except while eating, tables closed for distance and outdoor seating options.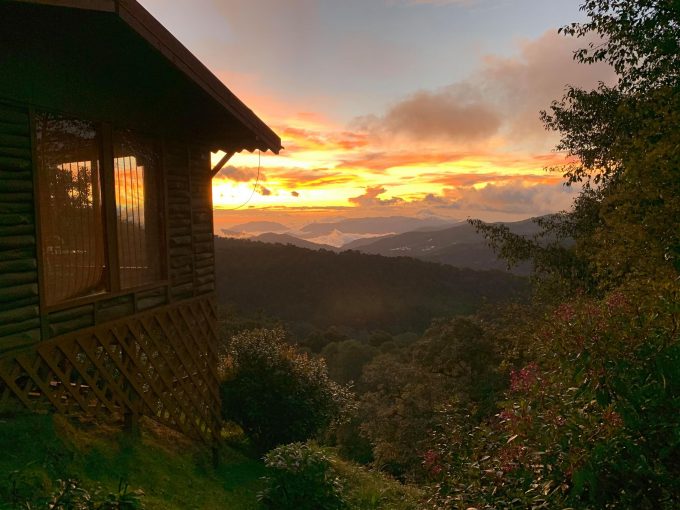 We arrived at Paraiso de Quetzal at Cerro de la Muerte (I love birds and have always wanted to visit this part of CR, elevation 9000ft). Temp checks, screening questions, went over the rules on mask wearing(required inside and near lobby and any time you cannot socially distance, handwashing everytime you enter, reservations for meals to ensure safe social distancing). At most hotels we were one of very few guests. Weekends are a little busier because Ticos are traveling locally. Beautiful hotel and grounds! We hiked the trails and Luis and I did the Quetzal Tour while my son did school remotely.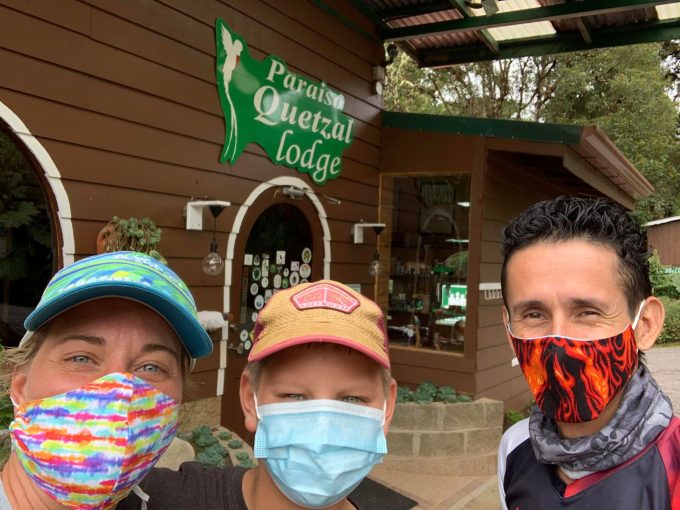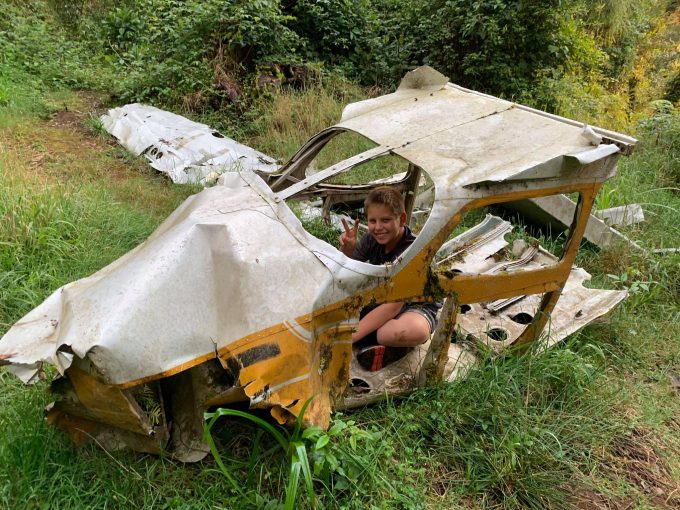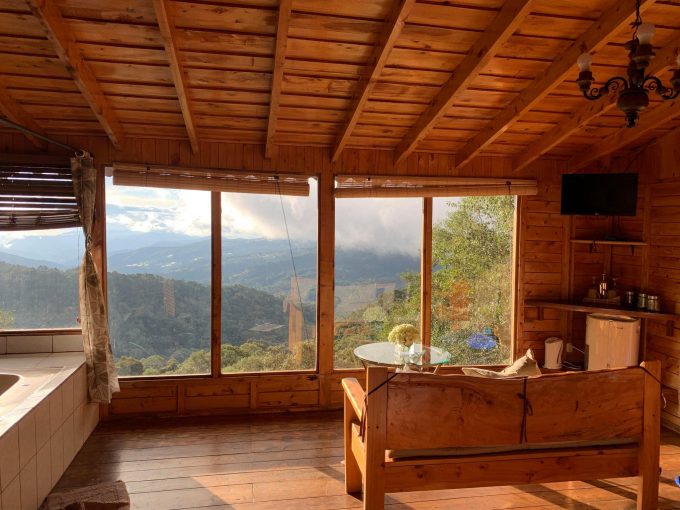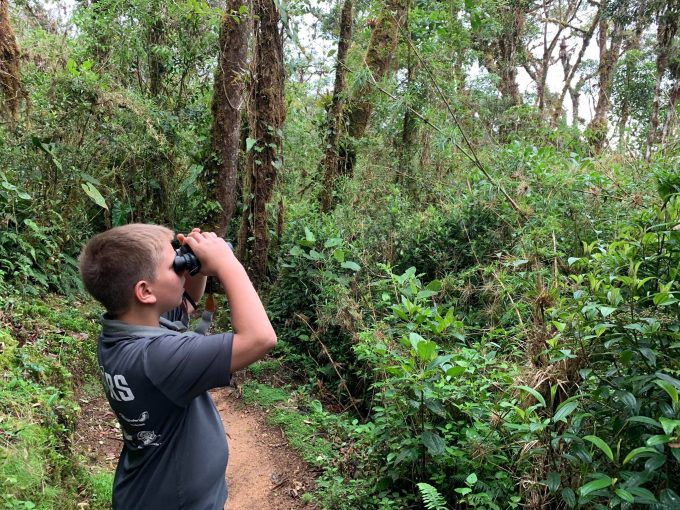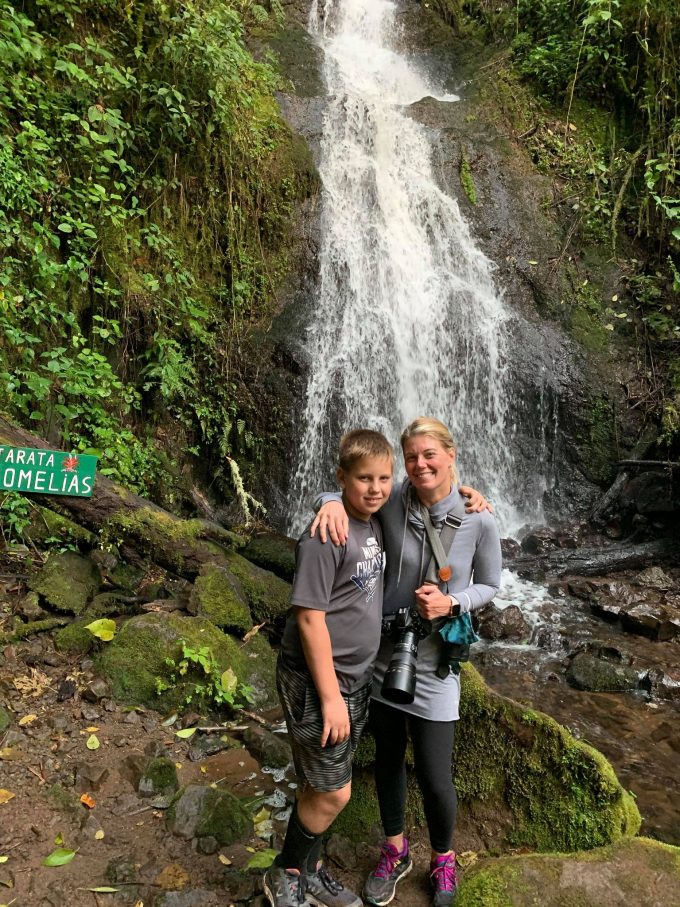 Next stop Savegre Lodge at San Gerardo de dota which is at 7000 feet along a river.  The same covid protocols were in place here. We went horseback riding with masks as well.  Our guide was excellent and we felt very safe.  Here the restaurant was indoors but we were the only ones eating. Breakfast we ate out on the balcony.  The service was excellent and I even had a massage. Again I did some bird watching and trail walks while my son did online school.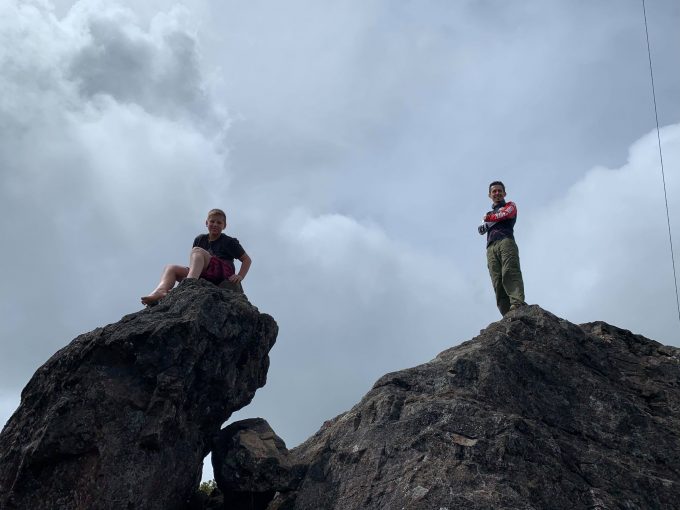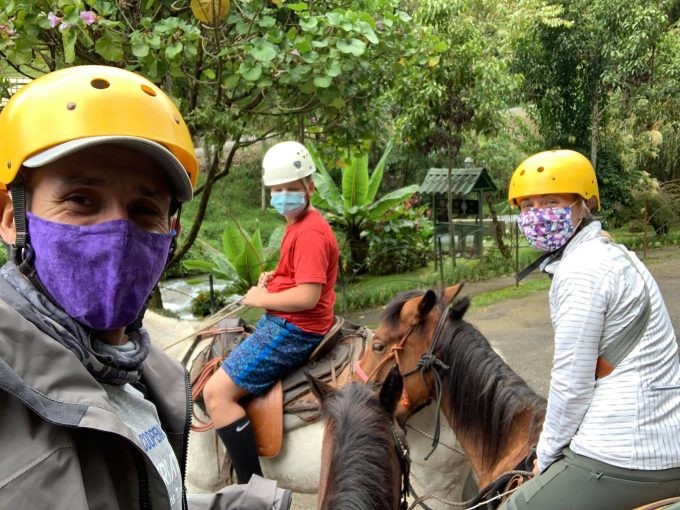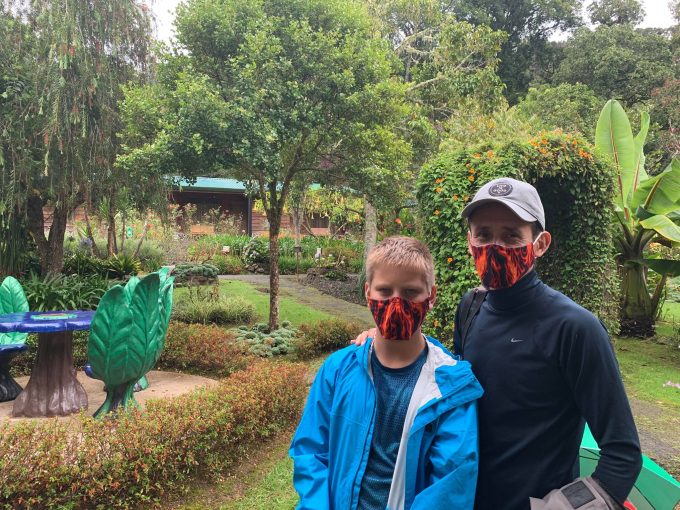 We headed back to Alajuela to break up the drive-my son really dislikes long car rides.  We stayed at Casa Cielo Grande and had an apartment to ourselves. Same covid protocols.  We ate breakfast out at the pool enjoying the beautiful view of the central valley.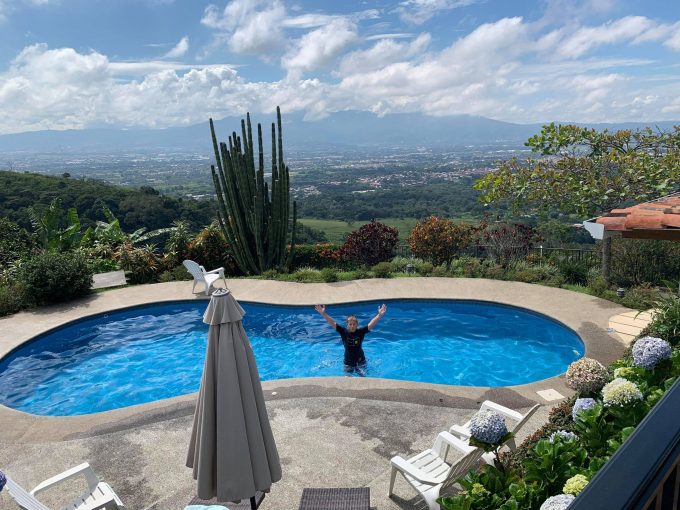 Next morning we drove to the beach area near Tarcoles at Villa Lapas. This hotel ended up being the busiest of any, but it was the same protocols and even at the pools and hot tubs people were respectful and socially distanced.  The meals here were buffet, but you are served from behind plexiglass. We opted to visit some local restaurants for lunch and dinner. We also visited a supermarket for snacks.  Masks, handwashing required.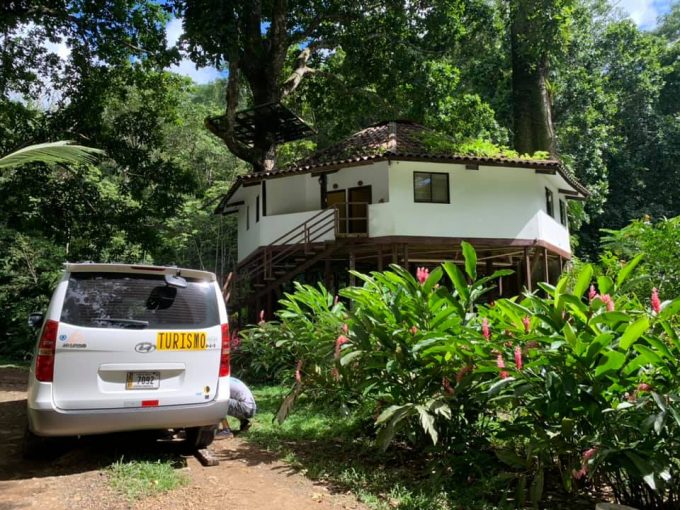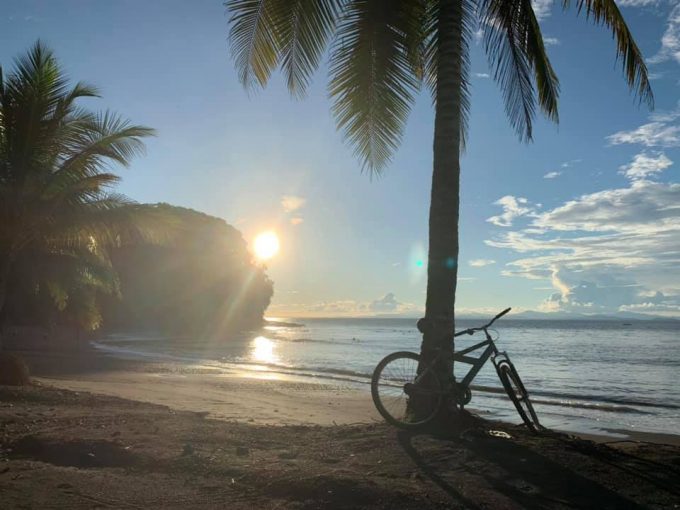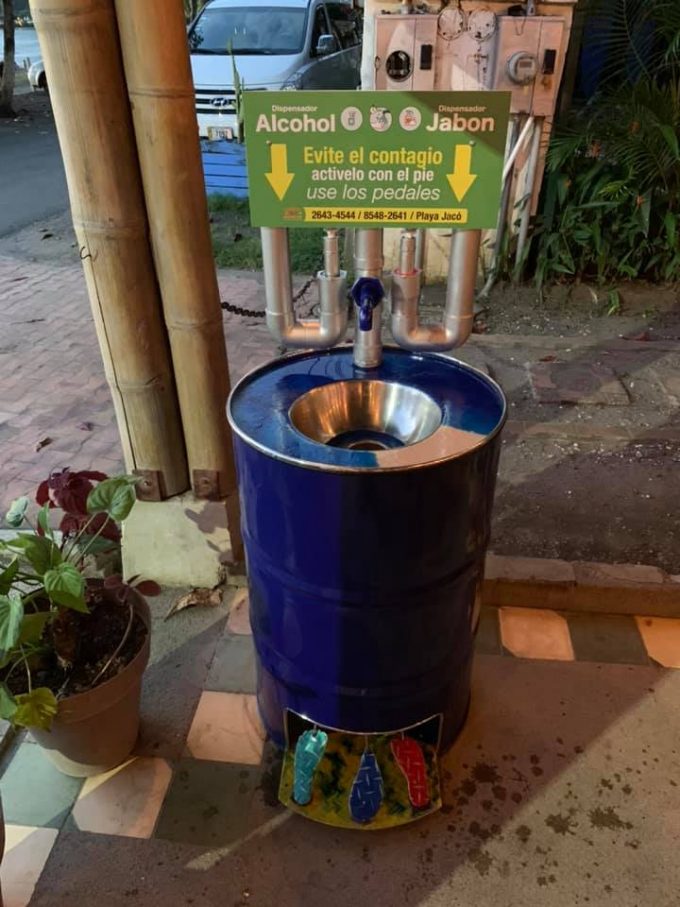 Villa Lapas had some great trails with hanging bridges which Luis knew well so we could explore those without paying for another guide. There's also a small pond which was the perfect place to see many tree frogs at night! We also saw basilisk lizards by the river and even at the restaurant. We went ziplining nearby. They did temp checks, hand washing and mask wearing.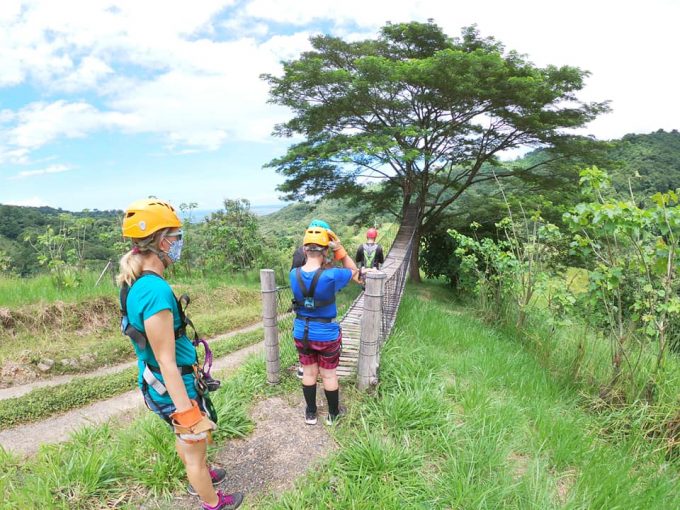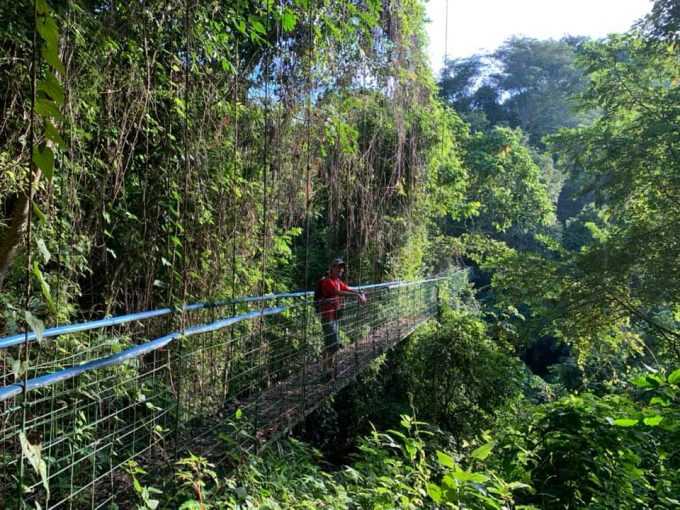 At this point we decided to extend our trip another week. School at home was transitioning to hybrid b/c of some community spread and CR seemed safer. So off we went to Monteverde for 4 nights. Again, the same covid protocols were in place and we practically had the hotel to ourselves. We did lots of hiking, swam in the pool and relaxed in the hot tub alone. Reservations required for pools which were always available for us. We ziplined here as well and I got another massage. Luis and I also woke up at 4am to visit Santa Elena Reserve to see the sunrise and we were lucky enough to have a clear view of Arenal, Irazu and other volcanoes and mountains! This was exactly what I needed!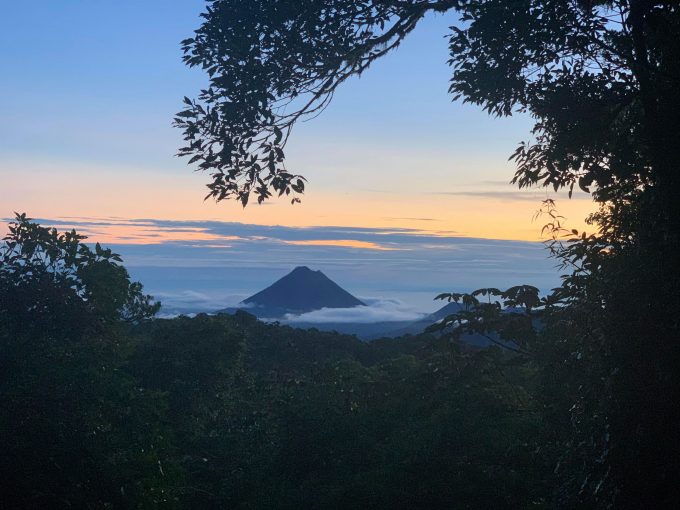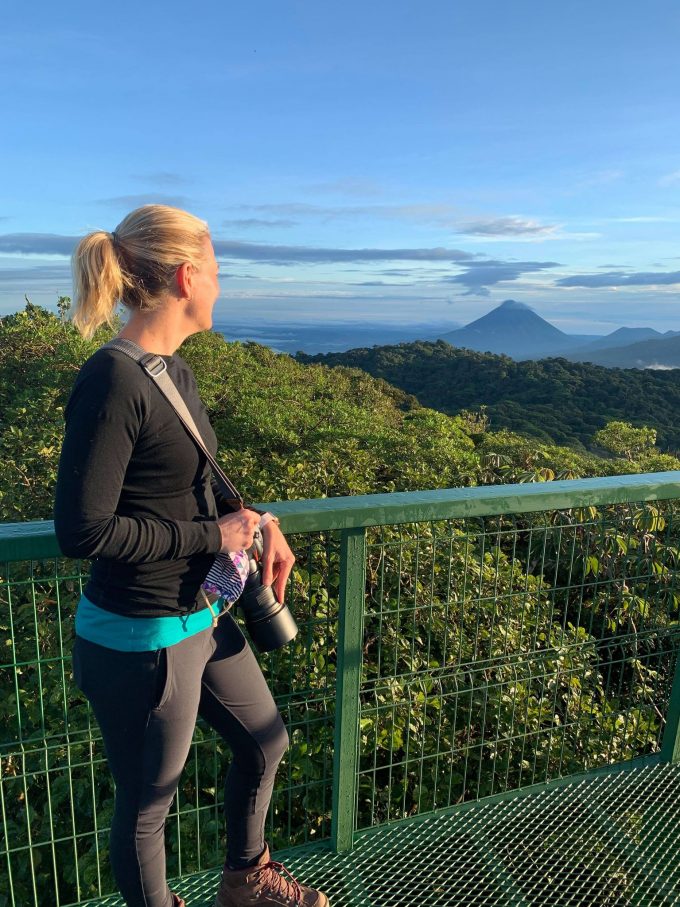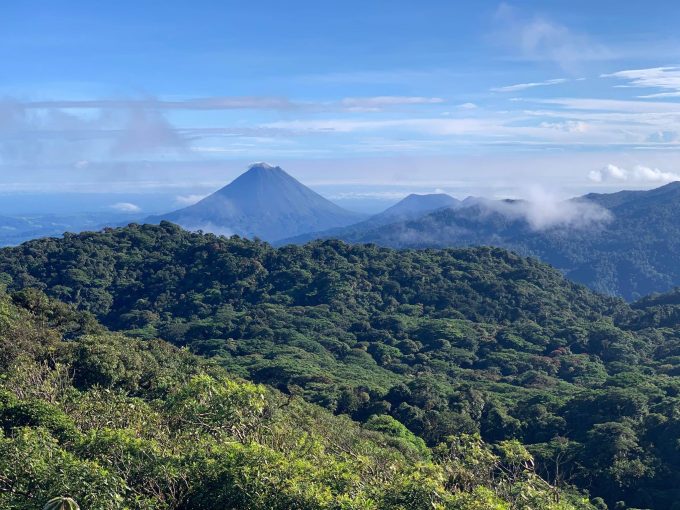 Our trip finished up with a 1 night stay in Orotina at Hotel Iguana Verde which had a pool, clean rooms and take-out options, followed by 1 night at Xandari before boarding our flight home. Our flight home was a bit more crowded. We sat with a Costa Rican girl who never took her mask off the entire flight. We again spent the night in Newark. This was the moment I wished we wore our n95 masks. The line for security was not the best social distancing and it was crowded. Most people had their masks on properly but I noticed a few with their noses sticking out. We moved through as quickly as possible and away from the crowds. Our flight to Boston was maybe 40% full. What I learned from this experience is last minute travel is probably more realistic and wear an n95 mask at the airport or at least for going through security. I'm hoping to go again in January depending on the pandemic. I am hoping airlines will be able to do covid testing at the gate soon for all travel!