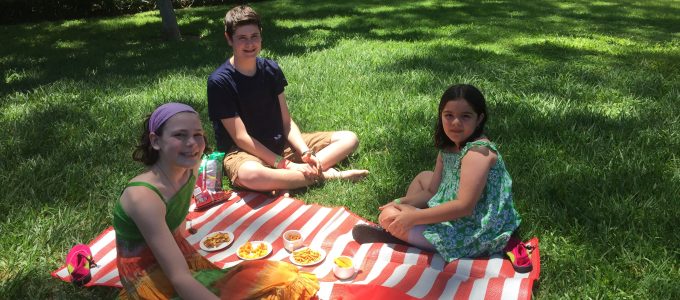 Day 1: ARRIVAL IN COSTA RICA – BIENVENIDOS!
Saturday: Arrive at Juan Santamaria International Airport in San Jose.  Hotel shuttle to nearby quiet hotel.
Days 2-6: MONTEVERDE CLOUD FOREST
Sunday: Shuttle picks you up in the morning for the transfer to Monteverde (3 hrs). Monteverde is a cloud forest community settled by Quakers that boasts a large forest preserve with some of the most diverse plant and animal life anywhere in the world. Sunday afternoon free to explore.
You have 5 nights here either in a lodge within walking distance of CPI or with a Costa Rican host family. Some host families have 2-3 bedrooms to accommodate a family.
Monday- Thursday:  4 hr. small group (2-5 students) Spanish classes (8 am- noon) at CPI with break half way through and included snack. You will have a little homework each day but there's still time for fun.
Afternoons free to explore. Some optional activities include: A naturalist guided hike at the Monteverde Cloud Forest Preserve, neighboring Santa Elena Cloud Forest Preserve or new Curi Cancha Wildlife Refuge is a must. The frog zoo is a hit with younger kids and everyone enjoys the hummingbirds zooming around the Hummingbird Gallery. Families with older kids may enjoy the adventurous horseback ride to San Luis waterfalls. Stop in at CASEM, a women's cooperative selling local art and souvenirs. Check out the cloud forest canopy from a bird's-eye view from the hanging bridges or zipline. Enjoy a tour of the cultural side of Costa Rica at El Trapiche with fun hands-on bits for the kids.
Day 7: LAST CLASS & TRANSFER TO CENTRAL VALLEY
Friday: Last Spanish class this morning. Have lunch and then shuttle picks you up for the transfer back to Central Valley near San Jose (3 hrs).
Day 8: CENTRAL VALLEY
Saturday:  Full day to enjoy Central Valley area. Some optional activities include coffee tour, Zoo Ave, La Paz Waterfall Gardens, city tour, markets.
Day 9: TRANSFER OUT – ADIOS and GRACIAS!
Transfer (15 minutes) to Airport in Alajuela (suburb of San Jose) by shuttle.
(alternatives: 10 day or longer add beach option at the end, Central Pacific Coast: Manuel Antonio or Esterillos Este)