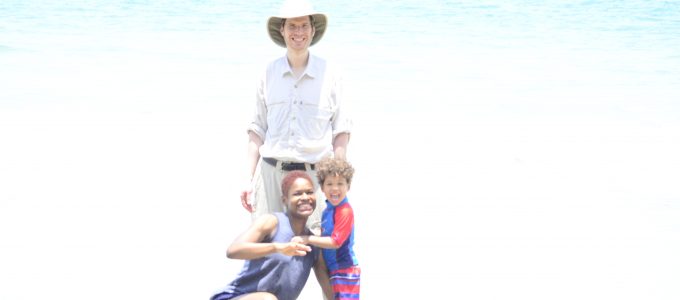 Dana, mom of 4 yr. old

9 day Arenal Volcano, Rainforest, Caribbean Coast Beach with eco-Upgrade lodges
Thank you for planning such a wonderful vacation. Luis and Gil were great and attentive guides and Silvia [babysitter] was simply amazing. She was basically part of the family by the end of the trip and Tommy still talks about her. We cannot say enough positive things about her and her presence made this trip so much better for all three of us.
A couple of things about our stay:
Arenal – we loved our hotel and although we tried out a place to eat in La Fortuna, the food was reasonable at El Silencio. We did the hanging bridges as a family and my husband and I went to the La Fortuna waterfall and the Rainforest chocolate tour on our own.
Sarapiqui – Selva Verde was pretty impressive as a destination. The breakfast food was subpar and we just had leftover cold pizza from the night before – we took your advice and just went elsewhere to eat. We did do a river tour with Gil as a family and then my husband and I did a night walk and ziplining through Pozo Azul. One of the guides there used my camera to take lots of photos and videos which was great.
Playa Negra – This spot was nice. The guesthouse grounds were beautiful but the cottage itself could use some work. They actually have room service breakfast there which was better (and cheaper) than the other options. We went to Cahuita National Park and spent some time at the beach itself. My husband and I did go out for a night but the bar scene is pretty lackluster – Limon was the one place that knowing Spanish would have been useful.
Adventure Inn was an okay place, but I would not opt to stay there again in the future. There was an awesome and huge souvenir shop nearby though that sold a lot of neat handmade souvenirs that I was able to bring back for friends and family.
Again, we are very appreciative of all the work you put into our vacation and picking guides and a caregiver that provided an unforgettable experience for our family.