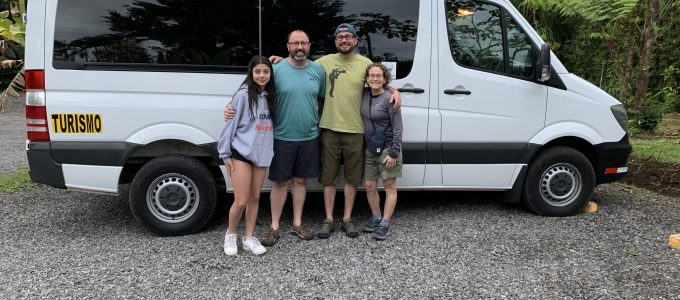 Dad of 13 yr old

8 day Rainforest & Arenal Volcano Tour with eco-Tico lodges
We had a wonderful time in Costa Rica! I would say that it was one of if not the best vacation that we've been on. Jose Pablo Ugalde was a great guide. He was extremely easy to get along with and took my temperamental teenage daughter in stride. We ate all of our meals with Jose, and we just deferred to him on the soda choices. It was nice because he only took us to sodas that he had tried before and knew the quality of the food. Jose was also very willing to help us practice our broken Spanish. I would highly recommend him. I felt a bit like it was a concierge guide service. We'd talk to him about what we were interested in, and he would then arrange for us the activity. I'm not sure how it is for other families, but we relied heavily on Jose for his input and recommendations. We did a ton of different activities – visited an animal rescue center, hiked Tirimbina, floated and rafted the Sarapiqui River, swam at the La Fortuna waterfall, soaked in the Baldi hot springs, ziplined the Arenal Park, hiked in the Arenal Park, processed sugar cane and made tortillas at an organic farm, took a chocolate tour, shopped for souvenirs in La Fortuna, ate at a variety of different sodas with excellent food, and saw a ton of wildlife. We definitely will be coming back.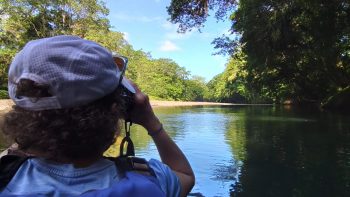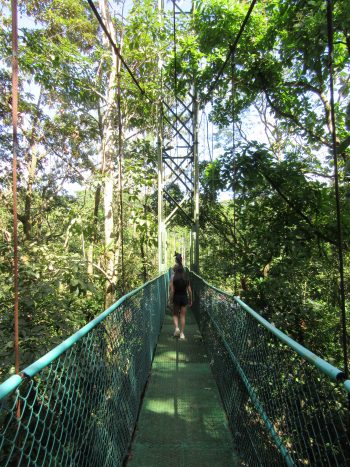 I think my only suggestions are to be a bit more direct on the noise associated with the treehouse room at Andrea Cristina B&B. It will be loud no matter what. The trucks going along the highway at night use their J brakes and are obnoxiously loud and honestly a bit crazy. We ended up taking extra melatonin to sleep through the night, but it was a bit rough. You might suggest to families to bring melatonin to help sleep through the night. It was pretty hard and uncomforable. However, I loved the treehouse. It is so unique and definitely memorable. Plus Alex and his family make you feel right at home. They were so welcoming, and Alex's stories were pretty hilarious. Alex knew Jose pretty well, so he was teasing him a bit. We laughed a lot.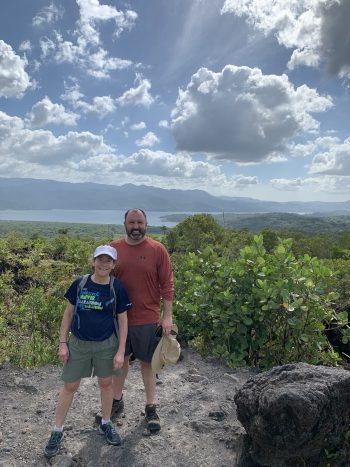 We ended up floating and rafting with Green Rivers [at Sarapiqui Rainforest location] as well. If a family is wanting to see wildlife, I would recommend the 8 am float trip. We saw three troops of howler monkeys, a river otter, a tayra (which I guess is pretty unusual), caimans, turtles, a sloth, and tons of different birds. It was very peaceful and beautiful. The Green Rivers guide and laminated guides of Costa Rican animals, which were really useful.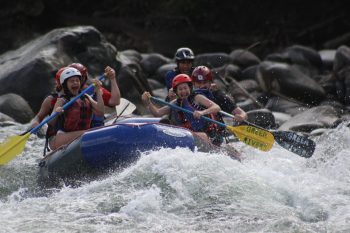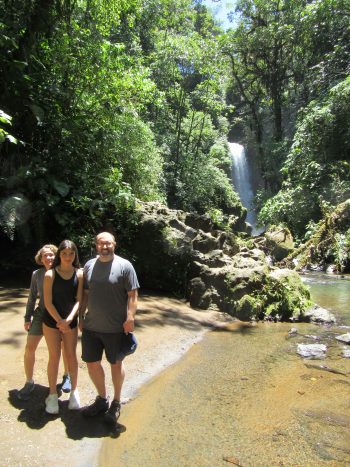 Most places also seem to accept credit cards now. Green Rivers accepted a credit card, as well as the Rainforest Chocolate Tour. Actually I don't think that I had to pay cash for anything, except for maybe one or two sodas.
We really appreciated the pre-tour information. The directions on how to exit the airport and find the Hotel Buena Vista van were very useful. I would suggest adding a section on Costa Rican Food because I think that the food at the sodas is more accessible than most people would think. My daughter has grown into a picky eater, and she was always able to find something to eat on the menu like pasta, chicken fingers, hamburgers, or nachos. Jose was great in helping us navigate the menus and understanding how to engage the hostess/staff at the sodas.
Thanks again Jenny. We created some wonderful memories last week that will last a lifetime.