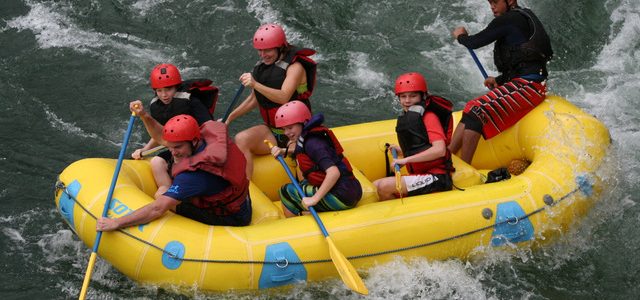 Mom of 10 and 12 yr old

9 day Volcano, Rainforest, Beach itineary with Combo lodging
First off, we loved it!!! We really enjoyed feeling like we saw a good portion of the country. The outdoor landscape with the mountains and beaches was fabulous. We spent as much time as possible outdoors and really loved every minute.
Hotel Aeropuerto: Loved this hotel! Looking back, it was funny how our first day there we were so excited to see "all of the" birds and wildlife. Staff was wonderful to deal with (we did so many 3 separate visits!) and very accommodating. Special thanks to Luis of HA for assisting us with taxis, directions and room accommodations.
Next day we stopped at Poas, then at the suspension bridges in Tirimbina. Loved both of these places, but especially the walk across the bridges and down the trails in Tirimbina.
Luis: Luis was wonderful! He was probably frustrated with all the kids fighting over who was sitting where! I ended up sitting in the front all the time which was great for me, not so much for Mike. Poor Luis on that account. But anyway, he truly was a wealth of knowledge on the area, culture, wildlife, and we loved all of the places he picked for us to eat too! He offered great suggestions and interacted with all of us, including the boys. He was also a very careful driver (unlike the driver back from samara!!). In chilamate, he took us all on a night hike. Even though we didn't see much, he was entertaining and it was a great experience. He also went along when we took our Chilamate morning hike (forgot to mention how much we loved that!) and helped me identify some birds afterwards. we really liked Luis!
Your info: And this may be the best of all! You don't know how many times I said "Jenny said…" or "isn't it great we know this because Jenny gave us this info…" and similar thankful things! Some specific pieces of information that really helped us was airport lines/security (so many people did not know about exit tax and ended up standing in long lined just to have to get back in that long line!; and we skipped about 2/3 of the people at security because of the shorter line for families with kids). We loved the suggestions for food, drinks and stops to make along the way (we loved the sodas and tried to eat at them as much as possible!). The tipping information was helpful but we still found it challenging to know when/how much to tip. I think we tipped too much the first several days, then got more comfortable with life in Costa Rica. All of your suggestions were appreciated and I can't tell you how many people we've sung your praises to; thank you again so much!
Thank you again! We loved our vacation and plan to visit Costa Rica again at some point in the future.