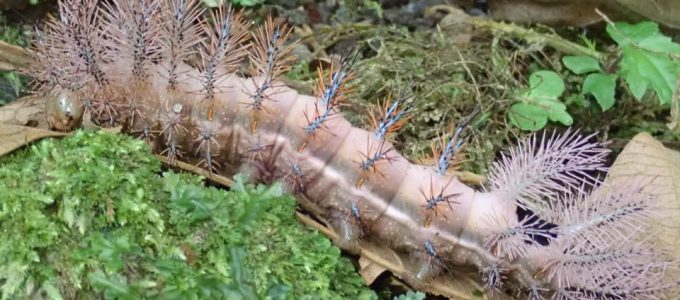 Meggan & her man went without the kids this 2nd time trip with GFA

Cloud Forest, Uvita, Esterillos Este Custom Itinerary- lodging & logistics only
We had an AWESOME!!!! vacation to CR again.
We really, really liked Trogon lodge. SOOOOOOOO beautiful if a bit chilly (which we knew but still was odd). Great service, extra beautiful grounds and good food. And of course birds!!! Roads were crazy! What an experience even after all of the other driving we did. I was certainly (Literally) on the edge of my seat getting there :-)!!
We loved La Cusinga…. but we already knew that. 5 nights there was perfect. I can't imagine ever going to CR without visiting there for at least a couple of days. The people/staff there are so friendly and accommodating that it adds to the overall enjoyment of the stay. So funny, a German couple we saw at Trogon also went to La Cusinga, and we ended up spending a nice evening chatting with them. Miles away and so many choices yet we both went to the same two places!
Alma Pacifica was SOOOOOO beautiful and a really nice way to end the vacation. Obviously a little on the expensive side, but for a couple of nights the luxury was very worth it. We loved the accommodations there and the simplicity of the beach access. And what a beach! Sunsets and sunrises, lots of easy swimming and great for walks. The restaurant there could use some service tips from the La Cusinga gang, but fine overall and food was really good!
Thanks so much for all of your assistance in making our CR travels perfect. Once again! 🙂