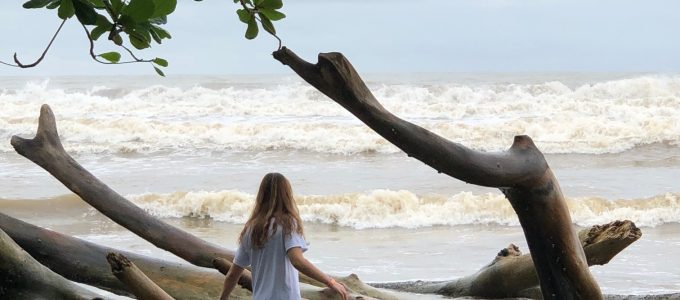 Ofri, Mom of 10 and 13 r olds

8 day Volcano, Rainforest, Beach with eco-Upgrade lodges
We had a fabulous time and wanted to thank you for all of your help!
I also can't stress enough how wonderful Gil was. He immediately connected with our kids and made our experience a great success. I don't know if other guides do this, but he also took photos during activities and sent them to us. That was very appreciated since we didn't bring our phones with us to several excursions. I loved that he was available on What's App. I hope others do the same.
In regards to any feedback, just a few thoughts:
Los Lagos was an excellent place to stay because of all the activities and the hot springs onsite. The 2-room option was not the best though because they had 2 full beds in one room and the other room had a couch that didn't open up.
The Casona at Selva Verde was amazing. If I had known more of the details of it, I would have asked to stay at this place more than one night. It's great for families because of the space, but also because it has a washer/dryer.
While we had fun at the beach, I think we made a mistake by asking to go to the Caribbean coast. It took about 4 hours to get there even though there was no construction going on that day due to Christmas. It took 7 hours to go from there to Casa Cielo Grande which made us essentially miss an entire day due to travel. Until that highway is finished, I would make sure to tell families it can double the transit time and may not be worth the long haul. The accommodation at the beach was fantastic, but I suspect it's because we asked for the suite. The other room I saw looked somewhat cramped.
Casa Cielo Grande was the nicest accommodation of the visit! Like Selva Verde, I definitely would have stayed here for more than one night.
Thanks again and we'll definitely be sending friends your way 🙂
Sarapiqui Rainforest – nature walk at Tirimbina Wildlife Refuge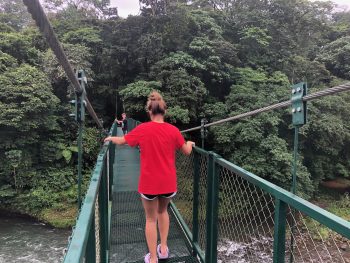 View from Casa Cielo Grande (lodge near SJO airport)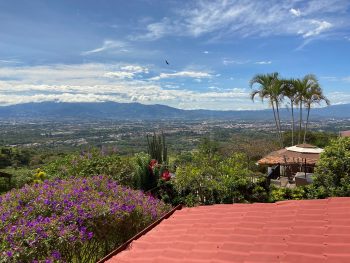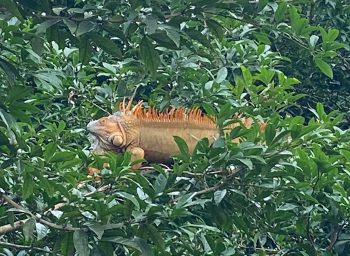 Waterfall at La Fortuna, Arenal Volcano area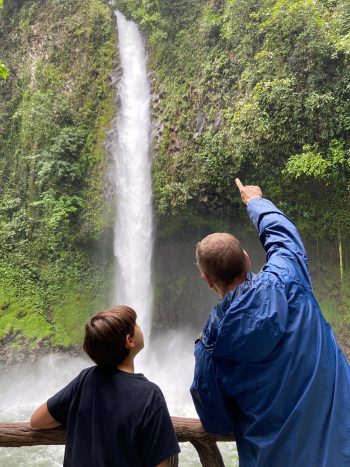 Parrot at El Encanto B&B, Playa Negra beach on Caribbean Coast