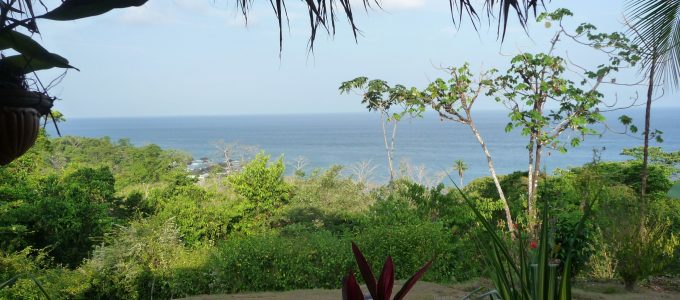 All tours include a Private Naturalist Guide for your family
Recommended for families with children age 8 and up. The whole family should be in good health and able to swim. Osa Peninsula is remote and not close to medical care.
Day 1: ARRIVAL IN COSTA RICA – BIENVENIDOS!
Arrive at Juan Santamaria International Airport in San Jose.  Hotel shuttle to nearby quiet hotel.
Days 2 MANUEL ANTONIO BEACH
Transfer with your guide to the beach. It's 4 hrs to the Quepos/Manuel Antonio beach area, not including stops. To break up the drive, take a short stop to look for crocodiles at the Rio Tarcoles and a longer stop at Carara National Park on the way for a short nature walk. You may see iguanas, a basilisk lizard or even the rare scarlet macaws here.
You'll stay at a small lodge up on the forested bluff overlooking the sea for 1 night. Visit Manuel Antonio National Park beach, a beautiful undeveloped white sand coastal park with several beaches and coves. There's a great path through the jungle running parallel to the beach. Walk it in the morning and check out all the beaches along the way- great way to see monkeys and pick your favorite beach. Other optional activities to check out here include Snorkeling, Fishing, Kayaking, Zip-lining, Whitewater Rafting, Surfing lessons, Island Cruise Boat Ride.
Days 3-5     DRAKE BAY/ OSA PENINSULA
Travel to Sierpe area (1.5 hrs) with your guide and then take a boat ride (1 hr) on the Rio Sierpe through the mangrove forest out into the Pacific Ocean where you'll hug the coastline until you reach your lodge near Drake Bay. Wear water shoes as we'll have a wet landing! 3 nights here. (Plus and Upgrade itineraries include some guided tours but your Global Family guide does not accompany you at Osa; Tico itinerary includes your Global Family guide at Osa.)
Your lodge is on the coast of the Osa Peninsula near the largest and most remote of Costa Rica's natural areas. Visitors who make it this far are rewarded with great wildlife and bird viewing and some gorgeous forest and beaches. Because these lodges are remote, they include 3 meals/day. Optional activities nearby are all reached by boat and include Rio Claro National Wildlife Refuge where you can hike, play in the river or ocean, or take a tour up the river to explore waterfalls. You can also visit Corcovado National Park or snorkel and enjoy the beach at Caño Island Biological Reserve. Whale and dolphin watching, Kayaking & Horseback riding are also possible here.
Days 6 HACIENDA BARU NATIONAL WILDLIFE REFUGE
Take the morning boat ride from your lodge back to Sierpe after breakfast. Then drive (1 hr) with your guide from Sierpe to Hacienda Baru National Wildlife Refuge & Lodge located 3 km north of the small town of Dominical. 1 night here.
Hacienda Baru is it's own little world with a 330 hectare nature reserve right on the property. The reserve has a fantastic variety of habitats from wetlands and secondary lowland rainforest to primary rainforest on the highland coastal ridges. There are 7k of walking trails and 3k of pristine beach to explore. Other optional activities include butterfly garden, orchid garden, canopy zipline tour, tree climbing tour to climb a tree the height of a 10 story building with harness and ropes and more. Experienced surfers can head next door to Dominical.
Day 7: HEAD BACK TO ALAJUELA
Time for one more activity at Baru in the morning. Then head back to your hotel in Alajuela near the airport (about 4 hours) with your guide. The guided portion of your tour ends here.
Day 8: TRANSFER OUT – ADIOS and GRACIAS!
Transfer (15 minutes) to Airport by hotel shuttle.
Please note: Global Family Adventures strives to follow the schedule, but changes may be made due to weather conditions and interesting new opportunities.