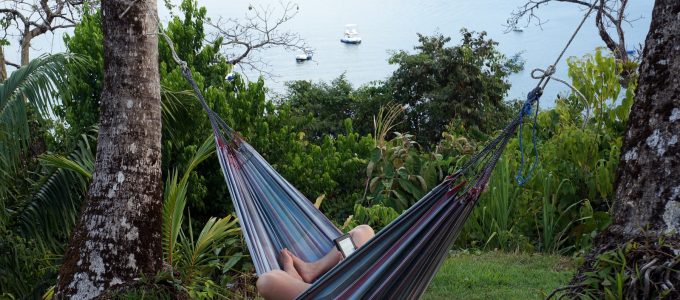 John, dad of 8 and 5 yr olds

8 day Manuel Antonio, Osa Peninsula Custom Itinerary with Combo lodges
I wanted to report back about our trip while it's still close at mind. In short, the trip was fantastic!
First of all, Jose was a wonderful guide for our family. He was warm and friendly, looked after every detail and really did a great job of researching and arranging activities, taking care of logistics, and connecting with us on a personal level. He and Luis were in touch on WhatsApp and shared notes frequently.
Highlights for our super-active kids included a day we spent hiking from Las Caletas to Rio Claro and kayaking and swimming the river there with with Jose. Swimming at the beaches at Manuel and Oso in general were a highlight, playing in the waves and sand. The zip coaster at Costa Verde was a big hit especially for our son and I would say that, at least for us, there was no need to do a separate zip line tour, the coaster at Costa Verde was fun and very convenient at the hotel. Last year we did the Wingnuts zipline tour at Samara, which was fantastic and a real highlight from that trip, a great way to spend a half day for those looking for an active adventure.
We *loved* the warm hospitality at Las Caletas Lodge [Drake Bay, Osa Peninsula], really felt relaxing, connected, and had a diverse international feel. The staff, family, and group meals with other guest were a treat and the food was exceptional. The cook made cake for our son's 8th birthday per Jose's suggestion, which was a treat. Great lodge, incredible views and the room we stayed in was perfect. As an extra bonus, for the transfer back to Sierpe, David took us in his boat and gave us a private mini-tour of the mangroves, which we enjoyed.
The Costa Verde Hotel [Manuel Antonio] was also nice and the room we had was perfect – probably the best in the whole lodge, what a view! We had visits from white-headed and squirrel monkeys, and enjoyed making our own breakfasts in the kitchenette (it was just adequate for doing our own meals). The Easter holiday crowds were large, but the hotel provided a nice oasis. Jose got us out early to Manuel Antonio on our first day and were able to beat the crowds to the beach there.
On the minus side, the operator for the Cano snorkeling tour did not have a mask that worked well for our son (we had brought one for our daughter) and it was difficult to get the kids ready and keep up with the tour right out of the boat. In retrospect it would have helped if we had our own masks and snorkels with us and had taken time to do some warm-up prior to the tour. Our kids are excellent swimmers and so we thought it wouldn't be an issue, but the snorkels, masks, and fins require getting used to, and kids are just slower than adults. It would have helped if there was a separate swim-guide to stay back with us and the kids. We did get the snorkeling to work for a bit and then ended up swimming at the beach at Cano and afterward enjoyed the lunch-stop and swimming at San Josecito beach.
Overall everything went smoothly from start to finish – the transfers, lodging, tours, and flights all come together without a hitch. Thanks for all your help, very well researched and arranged (as was last year). We really enjoyed the trip!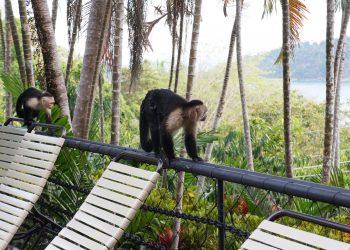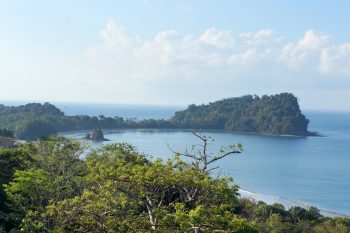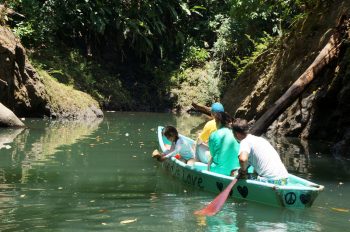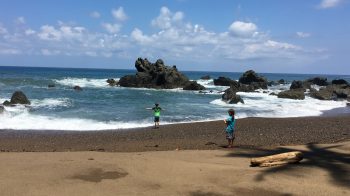 [Global Family note: we contacted the tour operator for snorkeling and they assure us they now have child size snorkeling equipment available.]