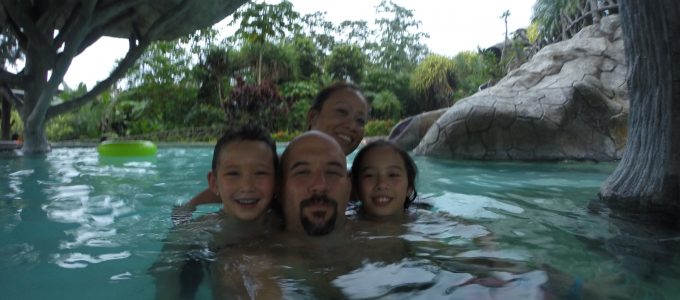 Dad of 9 and 6 yr olds

14 day Cloud Forest, Volcano, Rainforest, Beach itinerary with eco-Plus lodging
We had a wonderful time and it will be a vacation that the kids will remember for a long time. We felt that the itinerary was very well assembled and we got to experience a lot of the best that the country has to offer. Our tour guide, Gil, was absolutely fabulous. He had the perfect blend of knowledge and excitement, and really made us feel like we were his first priority. If you wouldn't mind sharing his email with us, we'd like to contact him to exchange pictures. Also, here are a few small suggestions and impressions that we think might be helpful for future customers…
1. The Playa Negra Beach Cottage was excellent. Perfect for families and well located next to an excellent beach.
2. Salve Verde was also excellent with lots to do on the grounds.
3. Casa Haydee was not so great. The family was very kind and welcoming, but the accommodations left a lot to be desired.
4. Buena Vista was a good starting and ending point, but it would have been really great not to loose the last day and night to travel. Rather my preference would have been to leave Cahuita very early in the morning to make our afternoon flight home on the last day. I could see how that would be a tight fit, but it would have been my preference.
5. The activities were the highlight of our trip. Horseback riding, rafting, zip lining, hanging bridges, surfing, and more… Every single outfitter did a great job with us and our kids. A few of the prices you listed were slightly off, but only by a few dollars here or there.