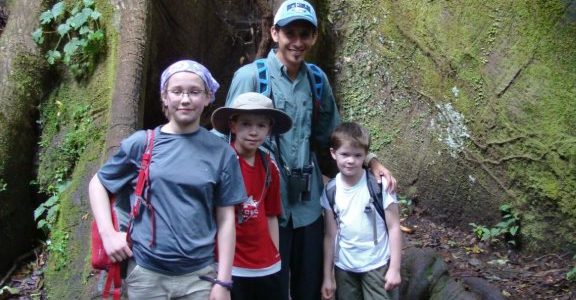 Traveled with family: 6 adults and 3 kids (ages 9-13)

14 day custom tour that included Rainforest, Volcano, Cloud Forest, Baru at Dominical
Our trip was wonderful! The itinerary that you put together satisfied my desires and, I believe, those of everyone beyond expectations. At every location, we saw amazing wildlife and unbelievably diverse and rich habitats. The array of optional activities allowed us all to do what we most wanted. The greatest frustration was being unable to do it all!
For me, the highlight was having Luis with us throughout our tour. He was wonderfully friendly, accommodating, knowledgeable and attentive to details. He made it all seem easy but in fact was 100% "on" at all times. He is a gem and he set a standard that, I fear, few others can achieve. Having visited several of our destinations in Costa Rica once before and having seen and appreciated so much less than I did on this trip, makes me aware of how much Luis and his knowledge of the country's history and natural history enriched the experience for us all.
We also greatly appreciated David's driving and friendly, warm interactions with the whole party. He was efficient, helpful, and careful throughout the trip.
With thanks for all that you did to make this a wonderful family adventure!