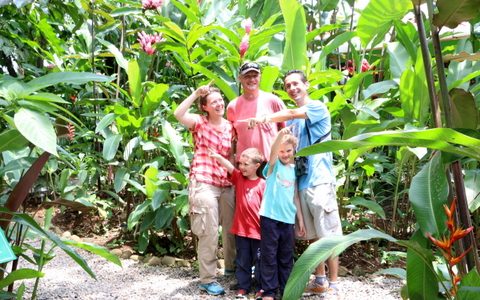 Jennifer, mom of 6 and 8 yr olds

7 day Rainforest, Volcano tour with eco-Tico lodging
It was SUCH a great trip and I thank you very much for your excellent service.
Luis
was wonderful and we were very lucky to have him with us. I know he showed us quite a lot that we would have missed. We do not have any complaints. It was incredibly hot for our time there – even the locals were complaining of the heat. But we managed with extra cold showers and water activities.
I already passed your name on to an acquaintance. Thank you again.