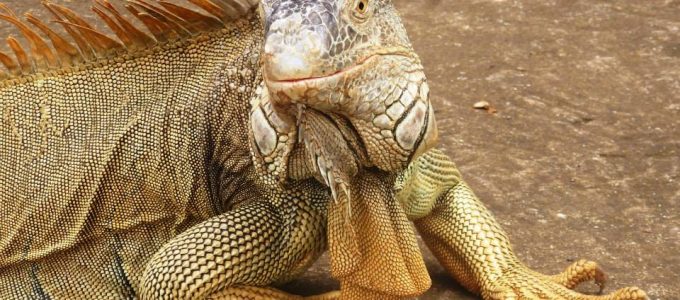 Debbie, mom of 4, 7 and 13 yr olds

9 day Volcano, Rainforest, Beach itineary with Combo lodging
We had a terrific time in Costa Rica.  We loved seeing all the animals up close and getting an authentic view of the country.   The older kids, especially, could feel the difference when we went to Manuel Antonio at the end and understood more about what "touristy" means – which was educational and good for them.
Tour guide:
We enjoyed
Walter
a lot.  He was professional, very knowledgeable and detailed.  He was a great driver and very conscious of safety issues.  Sometimes, he was a little rigid; you could tell if he was annoyed. But, he also openly shared his viewpoints about Costa Rica with us, taught us a ton and was not at all fake in his presentation.  He reached out to the children and tried to engage them as much as possible.  He also thought about them when planning.
Accommodations: I personally liked the place that we stayed in La Fortuna – the rest of my family found it a little too rustic for their liking.  It did not help that it rained a lot while we were there.  My husband likes talking with folks while traveling and, because of the layout and the rain, we really stayed mostly to ourselves there. All of us really enjoyed the La Quinta in Sarapiqui and The Falls in Manuel Antonio.  Universally, at all three locations, the staff was friendly and helpful and the food was terrific.  We all really disliked the Hotel Aeroporto.   It felt dumpy.   Originally, we were supposed to stay there on the first night as well.  I am so happy that we did not, because  it would have started the trip badly.
Activities: We stayed fairly tame in our activities – no zip lines or water rafting for us.  We went on many of the activities that you suggested – we loved them.  I am not going to mention everything here – just things not on your list or any issues that came up or particular kudos.
In La Fortuna, Walter brought us to a hot springs water park that was perfect with the kids – Kalambu.  I don't think it was on your list.  Also, Walter's son (Walter Jr.) took us floating down the Rio Blanca river and it was a highlight of the trip.   We had a great view of howler monkeys on the raft trip.  They also took us to place called "Iguana Bridge" which, well, had tons of of iguanas.
 In Sarapiqui, we went to the school.  But, because of the rain, the students' vacation was moved and they were not there.   A teacher met us and was very kind.  Ana is great!  We also went to a place called the Costa Rica Nature Pavilion that I found on Trip Advisor.  It was a small reserve, with a terrific hummingbird area and a song bird area.  The owner was American, who moved to Costa Rica 30 years ago and was quite knowledgeable and enjoyable.  It was low-key, not expensive and interesting. Walter scouted out Tierra Hermosa for us and found out that it was closed by the government.
In Manuel Antonio, Walter suggested that we go on a mangrove tour.  It was quite expensive and we really did not see very much wildlife.  It might have been just the day.
GLOBAL FAMILY NOTE: Debbie's family was originally booked at Playa Negra beach on the Caribbean coast but flooding during her tour closed the road so I re-routed her to the Pacific Coast during the tour.