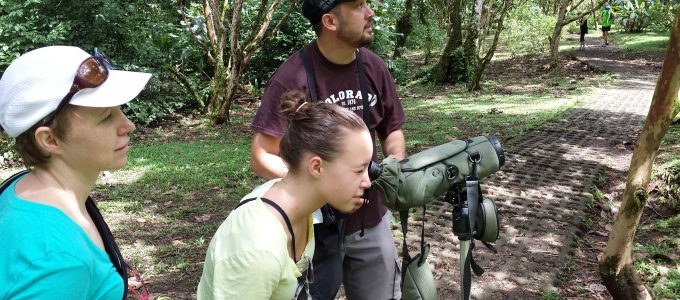 Katerina, mom of 13 and 2 yr olds

9 day Volcano-Rainforest-Beach tour, Eco-Tico lodging, August 2013
"Our trip was truly a family adventure.
Despite visiting many places we were able to relax and enjoy our vacation. We were able to structure the days in accordance with our little daughter's sleeping routine and yet we stayed pretty busy. Showing some pictures to people who recently visited Costa Rica I surprised them at how much we got to see during this short trip. We saw many wildlife species. We got to taste local food. At Alex's place [Andrea Cristina B&B] it even felt as we lived like locals.
Separate thanks to Jose [guide]! He is a very knowledgeable, thoughtful and reliable guide. He seems to enjoy to interact with different people and is proud to show them his country. Also, he was able to pick up our family rhythm and incorporate it into our schedule. Such, all the road travel went seamless, considering that we arrived on a "red eye" flight and started the tour very early. He surprised us with spotting wild animals at different locations. He helped us plan each day. We would have not seen as much without him!
Overall it was a wonderful trip. Highly recommended!
Thank you very much for organizing our trip to Costa Rica."