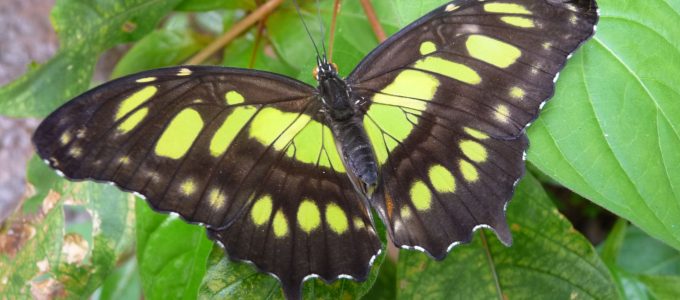 Tina, mom of 9 yr old

7 day Rainforest-Volcano itinerary with Eco-Tico lodging, August 2013
"Our travels to and from CR went off without a hitch.
We loved Hotel Buena Vista.  It was breathtakingly beautiful without being the least bit ostentatious.  And the staff was so kind.  The dinners there are huge, so I might recommend if anyone chooses to eat there, they may want to share plates.
Within 10 minutes of meeting Kevin [guide and Andrea Cristina B&B manager], I was composing my recommendation in my head.  My in-laws would describe him as "un sol" — just an all-around stellar fellow who frankly could have taken us to the laundromat and made it seem fascinating. Every single day had so many highlights, it's difficult to pick just a few.  Our first real day Kevin picked us up and we went to Poas Volcano. We were lucky because the day was very clear and we were able to see into the crater.  It was really spectacular.  As Kevin drove, he constantly looked for birds to point out to us and was especially sure to point out different ones to Alaia, my daughter.  When we arrived at Andrea Cristina B&B, Alaia was in heaven.  They had a couple of parrots — one of whom talks, which absolutely thrilled her.  We were introduced to Kinky the kinkayu, another big hit — especially when she pooped next to the toaster (does it get any better than that for a nine-year-old? : )).  We visited Tierra Hermosa, which was also really lovely.  Kevin showed Alaia how to take a picture with her camera using his telescope so she could get close-up pictures, which we both thought was pretty cool.
Ziplining at Hacienda La Linda in Sarpapiqui the next day was a grand success.  Alaia was most nervous about trying that.  Alaia easily could have done all the ziplines on her own, but the guide very kindly went with her for the first two and after that, Alaia found the courage to go on her own.  It was really fun and I know she's glad she did it.  It was, by the way, my first time ziplining, too, and I had a blast.  We caught the last chocolate tour at Tirimbina, but unfortunately, the last tour isn't really a tour — just a demonstration.  Still, it was worthwhile.
We got to go on the wildlife boat ride, which was great, before taking off for Arenal.  I loved the Arenal Oasis, but Alaia really nailed it when she said that Andrea Cristina felt more like home.  I would say the only "low light" was the Baldi Hot Springs.  We didn't realize that it was a big resort.  We'd sort of imagined a forest where you happened upon natural hotsprings.  It felt a bit too much like a "fire island" type place where young 20-somethings were looking to hook up with other young 20-somethings.  Not a great vibe.  Probably the thunderstorm didn't help.  I would say the absolute best activity we did in Arenal was the Casona de Cultura.  That was fantastic.  The food, the music, the sugar cane processing demo, the farm tour and most especially, the visit to the school where about 15 kids danced some traditional dances for us and then invited us to join along.  It was really, really, fun.  We also, of course, enjoyed the hike to Arenal Volcano, but it was long (longer because Alaia wanted to take pictures of everything and had to rest a couple of times).  The Danaus EcoCentro was also a highlight, as was swimming at the Cataratas.
Thank you so much for putting this tour together for us.  I honestly cannot think of a better way to have been introduced to Costa Rica."