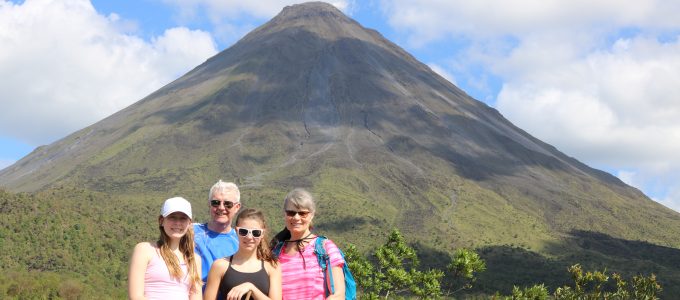 Merrill, Grandmother of two 11 yr olds

12 day Cloud Forest, Volcano, Rainforest, Beach with Samara Beach with eco-Tico & Plus lodges
We had a fabulous time on our trip! Thank you so much for the planning you did to enable us to have such a memorable experience! There are not enough superlatives to describe Dauren, our guide. It was not just his immense knowledge of the flora and fauna, people and experiences, but his very personable nature. The girls really enjoyed him and were sad when he left us at the beach. He went out of his way to accommodate our wishes and his recommendations for activities like horseback riding and ziplining were much appreciated. He even went on the zipline with the girls and I as Stephen could not. That meant that the girls each had someone they knew to do the stretches where doubles were needed. Other than the little glitch of our room at Playa Samara, the trip was flawless and your organization and Dauren's leadership allowed us to thoroughly enjoy the experience with our granddaughters with no worries. We would certainly recommend your company to others!
Photo below is part of the family with guide Dauren at zip-lining.
Photo above is grandparents and grandkids at Arenal Volcano on a clear day.