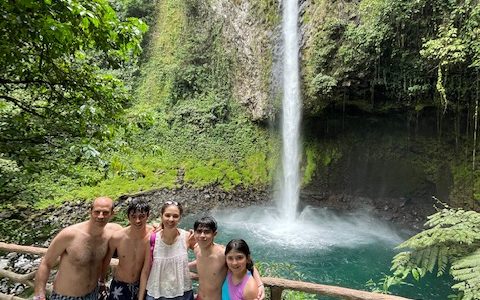 Mom of 15, 13, 10 year olds

10 day Rainforest, Arenal Volcano, Cloud Forest with eco-Plus lodging/ Upgrade at Arenal Volcano
We had a great trip. Thank you so much for helping us to organize it. Jose was wonderful, the kids liked him a lot and he was so knowledgeable and passionate about Costa Rica. We were so lucky with the weather…sunny almost every day! I feel like the kids are the perfect age for this trip, everybody was able to do all of the extreme adventure things that we did, and also appreciate all the beautiful surroundings and everything that Jose taught us.
Some specific feedback, which I only could appreciate in hindsight, of course!
We would've traveled directly to our first destination on the day of our arrival, rather than stay overnight in alajuela. Especially since we got an early, I felt like the day was kind of wasted and then we had to travel at the next morning and not have the full day.
Five hotel changes in the course of a 10 day vacation was way too much. Traveling with three kids And Living out of the suitcase was difficult.
Maybe just felt like a lot because we didn't have any total relaxing days. If we would do this again I would definitely replace two adventure days with two beach days.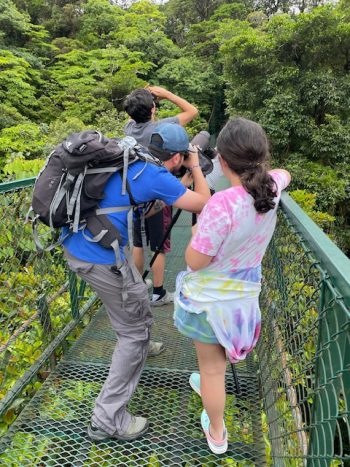 Selva Verde [at Sarapiqui Rainforest location] and the hotel in Monteverde [Los Pinos Cabanas] were extremely rustic and I would have preferred better accommodations. For example in Monteverde, the place next-door would've been my preference. I would've paid extra for this had I known that existed. also the hotel at Monteverde didn't have a communal place for other guests to come together; maybe this was because of Covid. They liked this aspect of Selva Verde.
It made a big difference having a pool in Selva Verde and Arenal, because we were all able to relax and just hang out at the hotel. Since that wasn't an option in Monteverde, and the communal living space wasn't that great, hanging out to relax wasnt ideal.
Again, all of this is in hindsight and we had a great trip. But since you asked, this is what I would've done differently. I would probably tell others to consider as well.