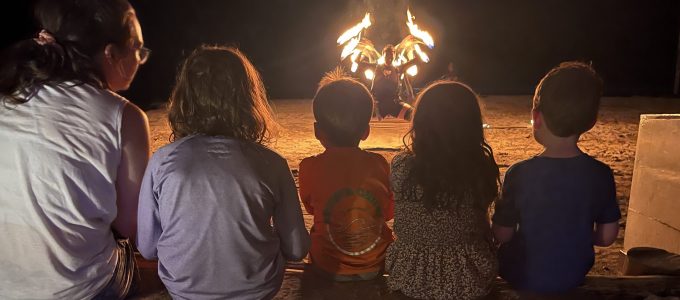 Dad of 8, 6, 4, 17mo olds

16 day Rincon de la Vieja Volacano, Arenal Volcano, Monteverde Cloud Forest, Samara Beach with Eco-Upgrade & Plus lodging
Thank you! We had a wonderful holiday.
Some highlights included a waterfall in Guachipelin and the chocolate tour in Arenal. Both stand out, especially the chocolate tour, which is great with younger kids. We also really loved spending time with Luis and had a number of fun hikes with him in various locations. Luis also made it really easy to find places to eat. We learned a great deal from him about the areas we traveled to and the nature we observed.
Overall I will wholeheartedly recommend you to anybody looking to travel to CR with a family. The itinerary was very thoughtfully planned and the pacing was just about perfect. With Luis the travel process was simple, but felt totally self guided. It was perfect.
In terms of accommodations here are my notes:
Hacienda Guachipelin: Great in terms of included activities, but the room was pretty small for our family. Once we had moved our bags inside there really wasn't much space. This was especially true when we would come back from a hike in wet clothing or swimsuits. I might pay for an additional room if we returned here.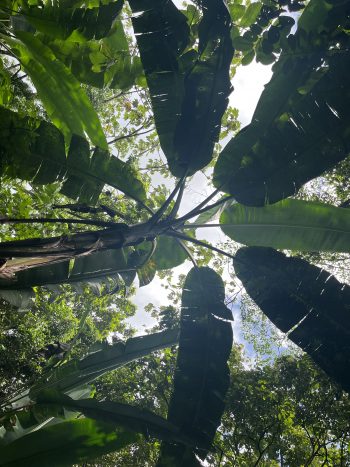 Mountain Paradise Hotel: Much better in terms of interior space. The little spa outside the room was an inconvenience as only our oldest daughter can swim well, and it was too cold to really use. There was no way to lock or chain the door from the inside so our littlest could walk out at any time…. This created quite a bit more active monitoring then I prefer. The pool at this location was also very dirty, although it didn't phase the kids. I think our youngest daughter may have got a minor stomach issue from the pool. The decor here is also notably funky.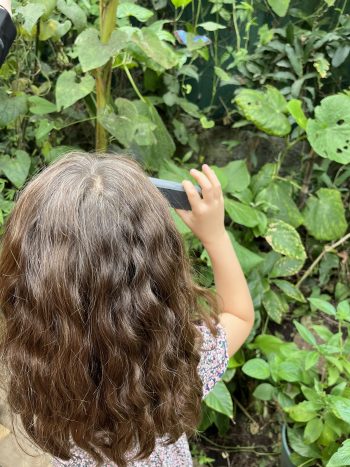 Arco Iris: The esthetics of this place are wonderful and the staff are over-the-top nice. Breakfast is great and our kids loved seeing monkeys on our last day. Outside of the control of the hotel, noise from the nearby road can be pronounced at night and early in the day. Proximity to the town is the other side of noise coin… It was nice to have everything so close. I love Monteverde.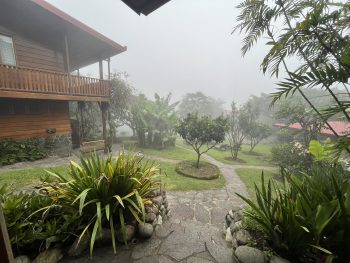 Villas Kalimba: Not much in terms of downsides here. Staff is great. The beach here is also perfect for kids.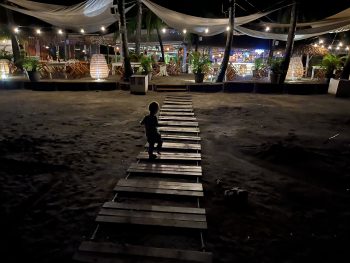 Our only regret on this holiday was not arranging some childcare with you in advance. Not having some help really limited certain activities for us adults and the big kids. The bigger issue was really meal time though…. Owing to staying in vacation rentals during a lot our holidays, it didn't compute for me that we would be eating in restaurants virtually the whole trip. Eating out with our kids, especially the youngest, is just a hassle. (He sits still for roughly 2 minutes and my wife and I kind of eat in shifts between chasing him around the remainder of the time. The non-chasing parent is normally attending to the needs of the other kids.) I would jump at having somebody travel with us next time to help.
Trust me when I tell you we will make a effort to recommend you as much as possible IRL. This was an easy process and we really enjoyed the trip!
We will also definitely be booking a future vacation with you, but not sure at what point we will be ready to return…. Maybe next summer. The rainy season thing didn't bother us much.
Thanks again!