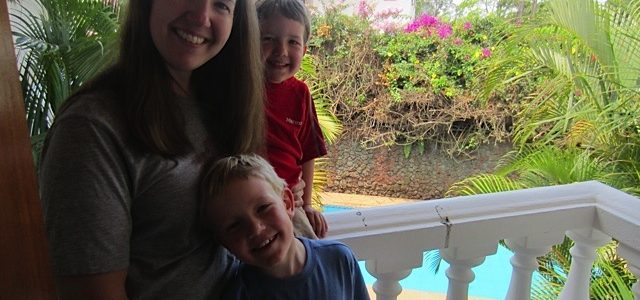 Shelly, mom of 6 and 4 yr olds

8 day Volcano, Rainforest, Beach Itinerary, April 2013
"Overall, our trip was wonderful!
Our highlights were:
Loved the Cultour at La Casona. We would recommend this very highly to everyone. Food was amazing (best we had in Costa Rica), hosts incredibly friendly and informative, and meeting the kids at the school just fabulous. Then the farm visit too. So much fun.
We also loved Eco Danaus. It was a perfect setting to see such a variety of animals, insects and plants. So enjoyable.
The beaches in Cahuita were right up our alley. The mellow feel of the town, the wonderful guesthouse, great swimming at the beaches made for a very cool time.
The Silencio Del Campo hotel. Beautiful location, lovely room, incredible hot springs. Such a pleasant spot. (only note I'd make was the restaurant wasn't great for dinner, but fine for b-fast.)
We loved the Selva Verde Lodge, but would have appreciated at least another day there (of course we would have loved weeks more everywhere!) So beautiful and it would have been great to take advantage of Luis' [guide] amazing knowledge in the forest there, but we only had time for a quick night hike with him.
You made booking the trip incredibly simple, and answered every question we had promptly and completely. You eased us into traveling to a foreign country with young children and gave us the confidence through your knowledge and planning to go for it. Thanks so much!