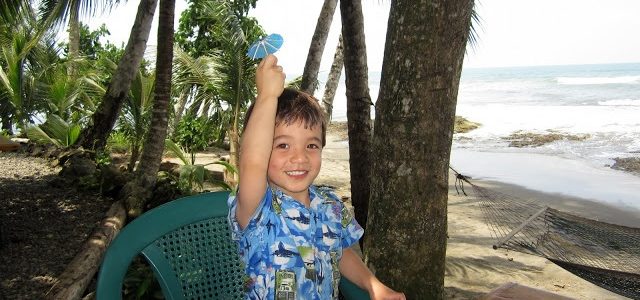 Jen, mom of 3 yr. and 6 mo. old

12 day Rainforest, Volcano, Cloud Forest, Beach Itinerary, April 2013
"The main benefit to going to Costa Rica with Global Family Adventures was that Jenny provides an amazingly detailed itinerary, yet you have all the flexibility to pick and choose your activities.
She does all the research you would like to do if you were not so busy – you can relax and enjoy!
In Monte Verde / St Elena for example we did about a 2.5 hour walk. Both Kevin [guide] and Alice [sitter] interacted with our son a lot, showing him leaves, animals, seeds, trees that kids could walk through. They kept him so engaged he didn't really realize that he walked for nearly 3 hours!