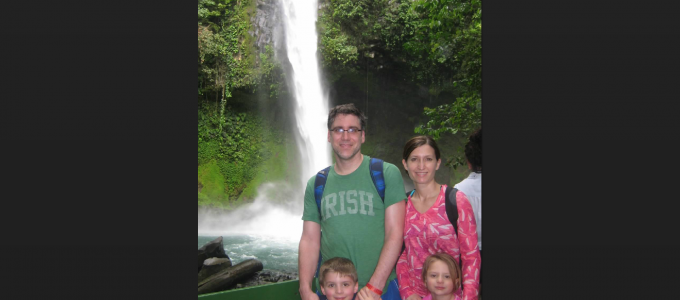 Christina, mom of 4 and 6 yr olds

9 day Volcano, Rainforest, Beach Itinerary, March 2013
"We had an absolutely wonderful time. Luis was a fantastic guide- he was patient with our 6 and 4yo kids, and we all learned so much from him.
The home visit in Sarapiqui was really great [booked through Selva Verde lodge]. We visited a family with a 7yo child- our kids didn't want to leave after a nearly 2hr visit! We saw their animals and crops- so in this case, it was more of a home visit (which was what we wanted) than a farm visit. I would highly recommend it- especially if you can specify visiting with a family with young children (we just got lucky).
Thanks again for everything. In terms of how you could improve your service- my only suggestion is that you may want to advertise more, even on facebook (if you do this, let us know, and we'll "like" your company and write accolades regarding our trip!). Given that there weren't any independent ratings of your company (ie trip advisor, etc) it felt just a tiny bit risky going with you, though certainly talking to you on the phone helped. Again, your service was fantastic- but I bet you would get a lot more business as well if you got the word out.