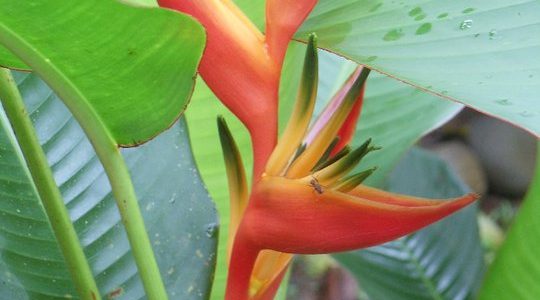 Terumi, mom of 4 yr old twins

7 day Custom Itinerary including Rainforest, Volcano, Cloudforest and Beach, July 2012
Thank you so much! We had a great trip.
Luis was a great guide and the guys had a good time with him. They loved ziplining in Monteverde at the frog farm and Cahuita was very neat. We also tried the Monteverde Train-my guys loved it but it was a little pricey (we knew going into it) and we were surprised at how few kids were on it. There was only one other kid and mostly seniors so if my guys weren't such train nuts we probably wouldn't do that one.
We loved the house in Cahuita and I would love to go back there again. The beach was steps away and it was so nice having our own kitchen. I think I would suggest stopping at a fruit stand before Cahuita if you want produce because there wasn't much in the store there, but that's probably all I would have changed. We also loved Danaus in Arenal and the Chocolate tour in Serapiqui. I blog a bit and I wrote a little here about the tour and would totally recommend your service to others. Thank you very much!