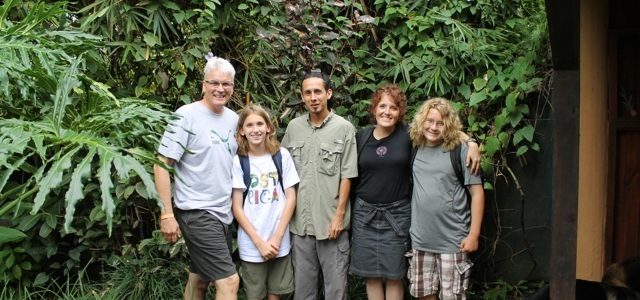 Erin, mom of 10 and 12 yr olds

10 day Volcano, Rainforest, Beach Tour, July 2012
"David and I cannot say enough good things about Luis [guide]. He was truly exceptional!
We had never traveled with a guide before and were not quite sure about the protocol and what to expect. 😉 Luis was very happy to honor our requests about what we wanted to do or guide us in a better direction without having his own agenda and was completely accessible to us.
Since I received your email, I have been thinking of what I could tell you about ways your service could be improved, and I truly have not been able to think of anything. Since we began planning our trip with you, you have been accessible, communicated in a timely manner (even when you were traveling internationally!), and always clearly answered all of our numerous questions! We are so thankful that you shared your Costa Rica experiences with us in the planning of our trip. It made such a difference. We would not have had such a nice trip if we would have had to figure out all of our trip by ourselves! Thank you for communicating with Hotel Buena Vista and Luis when our flight into Costa Rica was late. Thank you for all you did for making our travel to Cost Rica easy and, as such, enjoyable!